Program properties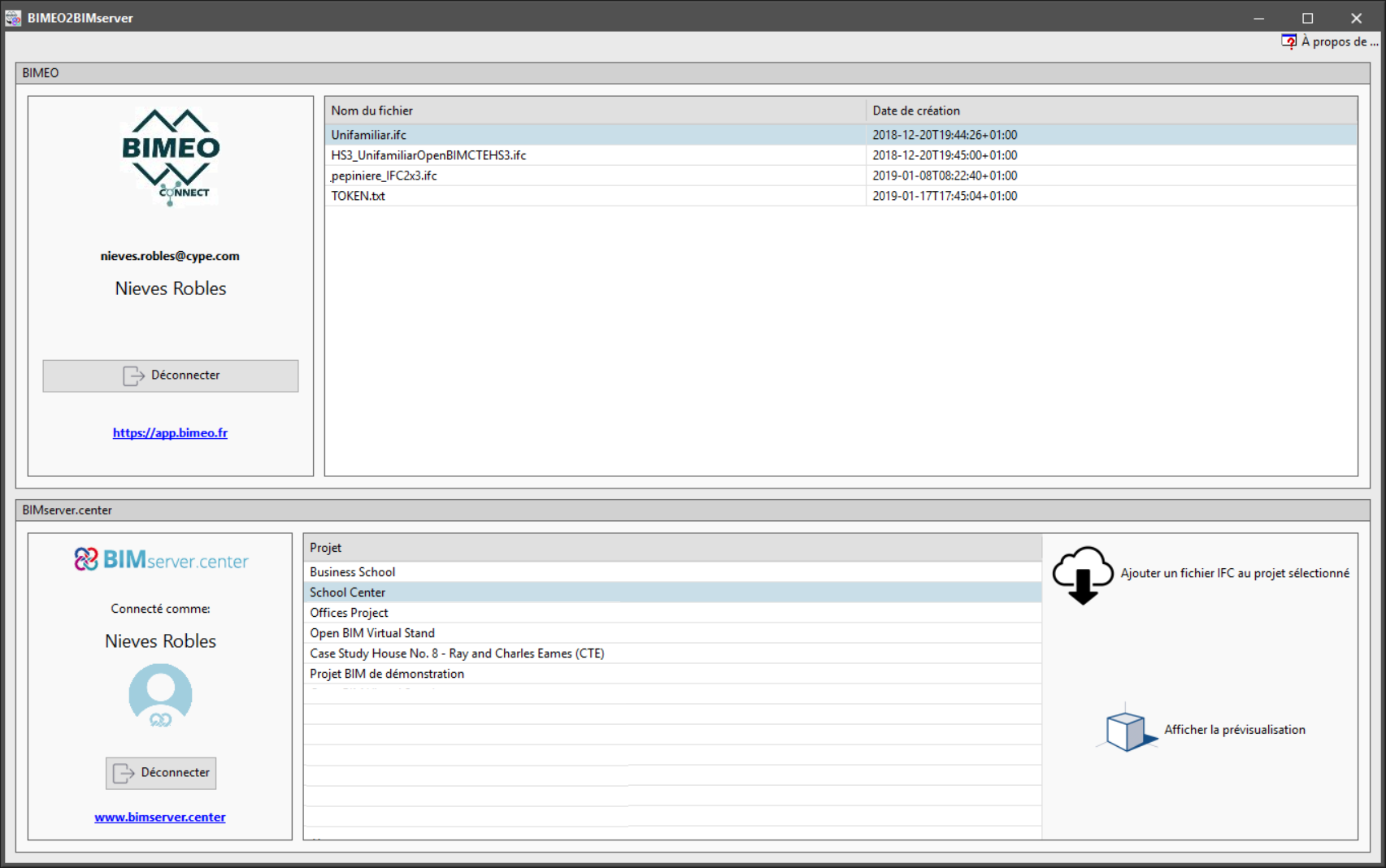 "BIMEO2BIMserver" integrates IFC files that are stored on "BIMEO" (data exchange and collaboration platform for digital building models) in the Open BIM workflow. The "BIMEO" platform does not currently communicate directly with the "BIMserver.center" platform, so the CYPE application, "BIMEO2BIMserver", operates as a gateway to include "BIMEO" information in the Open BIM projects of "BIMserver.center".
"BIMEO2BIMserver" has an integrated viewer to view the group of models that are linked to each project.
Access to digital models created by "AR2BUILD"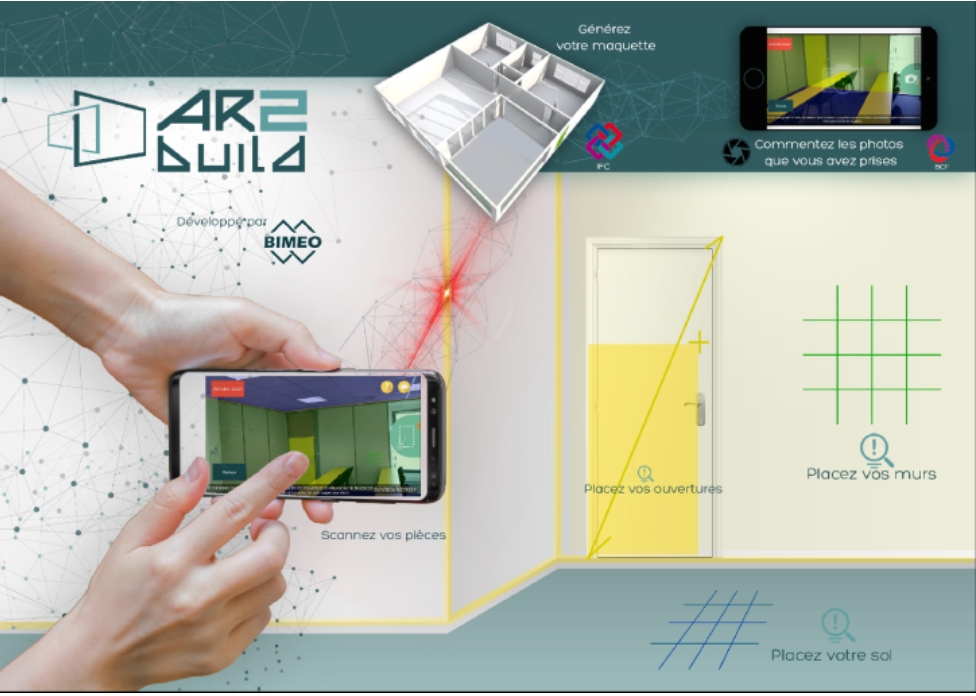 "BIMEO" contains "AR2BUILD", a tool that quickly provides a 3D digitalization of a building using a mobile device.
With "AR2BUILD" users can accurately scan the elements of the spaces of a building by means of a continuous gesture and a few clicks on the screen of the mobile device (scan of the floor, ceiling, walls and openings). The digital model is generated automatically, in IFC format, on its interface (to which additional information, such as photographs, notes, etc. can be added) and is uploaded to "BIMEO".
With the "BIMEO2BIMserver" application, the "BIMEO" IFCs that are generated with "AR2BUILD" are also within reach of the "BIMserver.center" Open BIM projects and therefore included in the Open BIM workflow.
Open BIM workflow
"BIMEO2BIMserver" is integrated in the Open BIM workflow via the BIMserver.center platform.
Imports



IFC files from the "BIMEO" platform



Exports



The information that is obtained from "BIMEO" to an Open BIM project of the "BIMserver.center" platform.
More information
Program download, available languages, license requirements...
Top